Get The Latest Discounted Price List + VVIP E-Visit Pass
* Early-Bird StarBuy are subjected to unit availability. Limited Time Only!

* Viewing of Hillhaven Sales Gallery is strictly by appointment and base available time slot.
Latest Update: 1st May 2023
View Hillhaven 3D Virtual Tour At Your Convenience!
Enjoy your virtual tour with us at our Sales Gallery.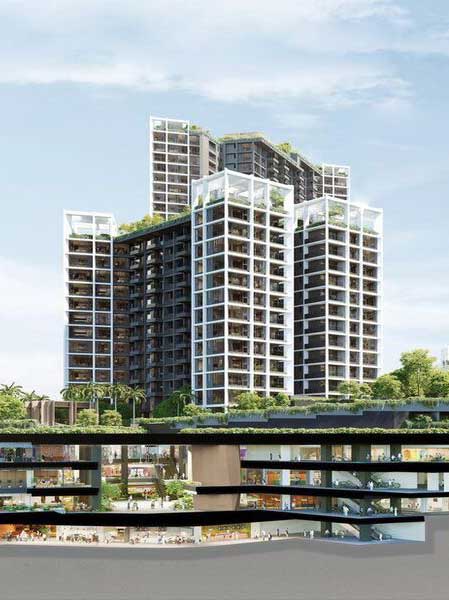 Hillhaven
Hillhaven is a remarkable residential property developed by Far East Organization in the esteemed Hillview enclave of Singapore. Nestled amidst lush greenery, this condominium offers a unique living experience that effortlessly fuses tranquility and convenience. Hillview is cherished for its proximity to nature, well-connected infrastructure, top-notch educational institutions, and a wide array of lifestyle amenities.

Hillhaven Condo is a low-density residential area offering a mix of private condominiums, apartments, and landed properties. The development was tendered by Far East Civil Engineering (Pte.) Limited and Sekisui House, Ltd., winning the bid for the site, which was made available under a 99-year lease agreement. This exclusive property is located near nature reserves such as Bukit Timah Nature Reserve, Dairy Farm Nature Park, and Bukit Batok Nature Park, providing residents with an urban oasis to enjoy outdoor activities and experience the serenity of the surroundings.

Despite its serene environment, Hillhaven Condo boasts excellent connectivity to modern amenities. Shopping complexes like HillV2 and the Rail Mall offer a range of retail outlets, restaurants, and essential services. The bustling shopping district of Orchard Road is just a short drive away, providing unlimited entertainment, shopping, and dining options. The Hillview MRT station, on the Downtown Line, ensures convenient public transportation for residents to commute across the city, while major expressways like the Bukit Timah Expressway (BKE) and Kranji Expressway (KJE) provide quick access to other parts of Singapore.

Register today to receive VVIP invitation to our view our showflat + Early-Bird Discount Promotion. Book an appointment today to view Hillhaven Sales Gallery.
Book An Appointment To Get Direct Developer Discount
Get Latest Discounted Price Update + E-Brochure & Floor Plan.
Far East Organization is a renowned real estate developer in Singapore with a rich history spanning over five decades. Established in 1960, the company has played a significant role in shaping Singapore's urban landscape. Far East Organization is known for its commitment to quality craftsmanship, innovative design, and sustainable development. It has a diverse portfolio encompassing residential, commercial, hospitality, and industrial properties, catering to the evolving needs and aspirations of individuals and businesses. With its unwavering dedication to excellence, Far East Organization continues to be a trusted name in the real estate industry, delivering exceptional developments that enhance the city's livability and contribute to Singapore's growth and progress.

Read more about Far East Organization.
Hillhaven is a prime residential development located at 123 Oak Street, nestled in a tranquil and sought-after neighborhood. Situated in the heart of the city, it offers convenient access to various amenities and facilities. The location enjoys close proximity to several prestigious schools, including Maplewood International School and Cedarhill Academy, making it an ideal choice for families with children. Residents can also indulge in retail therapy at the nearby Oak Avenue Mall, which houses a wide range of shops, boutiques, and dining options. For nature enthusiasts, the beautiful Evergreen Park is just a short stroll away, providing a serene escape and opportunities for outdoor activities. With its strategic location and abundance of nearby amenities, Hillhaven offers a desirable and convenient lifestyle for its residents.

For more details of the nearby amenities, Hillhaven location map.
Register here
for the latest update of Hillhaven. Get invited to view our ShowFlat Preview.
Fill up the form on the right and get a copy of Hillhaven Price, E-Brochure, and Latest Updates!
*Strictly no spam policy.
"*" indicates required fields